Description
Magicshine MOH 35 all-purpose headlamp for general outdoor activities including hiking, camping, mountaineering,  as well as running, skiing, cycling etc. sports.
1000 lumen max white spotlight 5500- 6000k temp
4300k temp floodlight for reading, soft and dim
Red light, 3 modes, including SOS and Flash
21700 battery, 4000mAh capacity. Type-C in/out
IPX6 water-resistant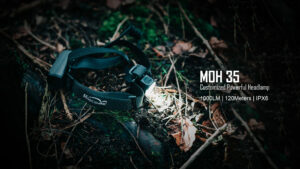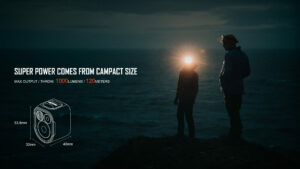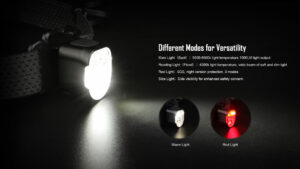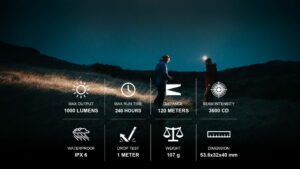 Magicshine's latest high output water-resistant headlamp MOH 35, 1000 lumen max output, 3 main lighting modes, main white light, red night/warning light and low powered reading light, durable and very lightweight. With new features added from Magicshine headlamp models MOH 25 . Designed for mountaineering, skiing, cave exploring, hiking etc. outdoor activities.
Max output for MOH 35 front lamp's white LED is up to 1000 lumens with various output modes. Newly added is reading mode, warm-coloured, soft flood light with adjustable output. The colour temperature in this mode is 4300k.  Main light used for hiking and exploring has a closer to sunlight colour temperature of around 6000k with a narrower beam spread. The red LED helps to maintain night vision and offers an additional SOS mode.
With a higher output, this Magicshine headlamp requires its own proprietary battery pack, strapped to the back of the head situated in its own mount, powered by 1x 21700 with 4000mAh capacity. The battery pack is charged and discharged via a single USB Type-C port can be used as an emergency power bank if needed. Note: The battery packs connect to the front lamp via a round-shaped plug similar to our bike lights, but it is not compatible with any Magicshine bike lights, nor is any other battery model compatible with the MOH 35 headlamp. Both the lamp and battery when connected, provide IPX6 rating, heavy rainfall or snow should cause no issue whatsoever for this highly water-resistant headlamp. An ideal companion for outdoor adventure lovers.